The Boys from Kimberley get their Cert II & III in Civil Construction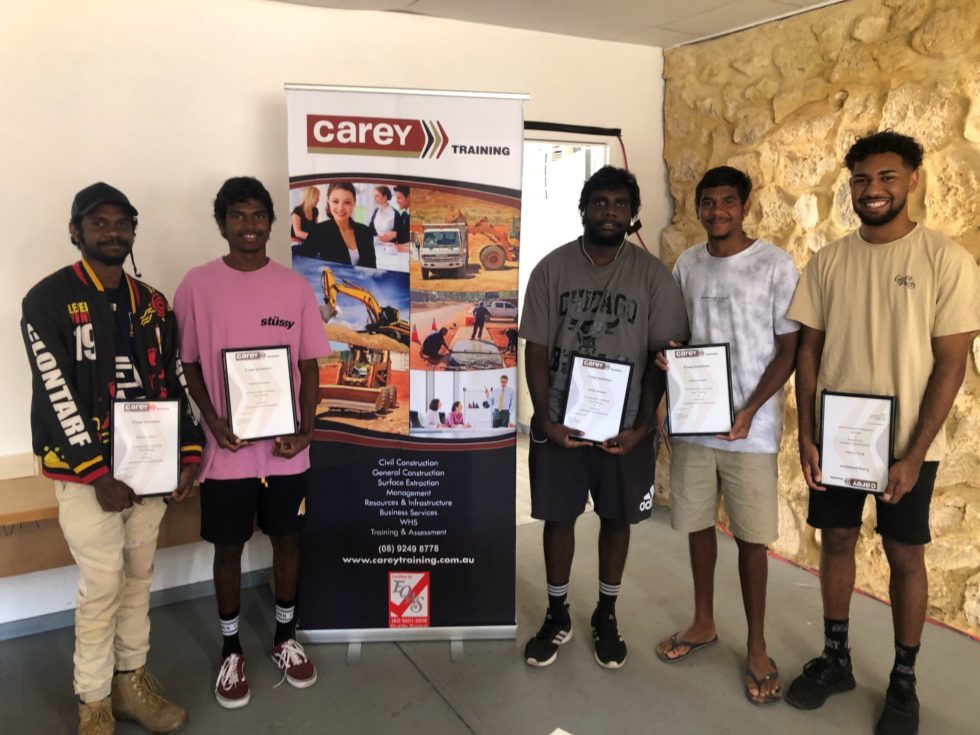 Meet our deadly IYMP Perth participants Terrence, Patrick, Bobby, Jahmal, and Reece, who have all completed their Certificate II in Civil Construction with Carey Training. These boys all moved away from their homes in the Kimberley, in WA, to join IYMP Perth and gain more educational and employment opportunities.
Whilst doing the course, the boys were lucky enough to be a part of a project that has never been done before on the Certificate II. The five boys all used their skills and training to make a concrete kitchen bench from scratch and install it. Since completing the Certificate II in March, four of the boys transitioned into doing the Certificate III in Civil Construction and will graduate this week.
We are all immensely proud of these boy's hard work and achievements, and the whole IYMP family would like to wish them all the best in their future endeavours!