Shaylem is awarded the Trainee of the Year at the 2021 South Australia NAIDOC Awards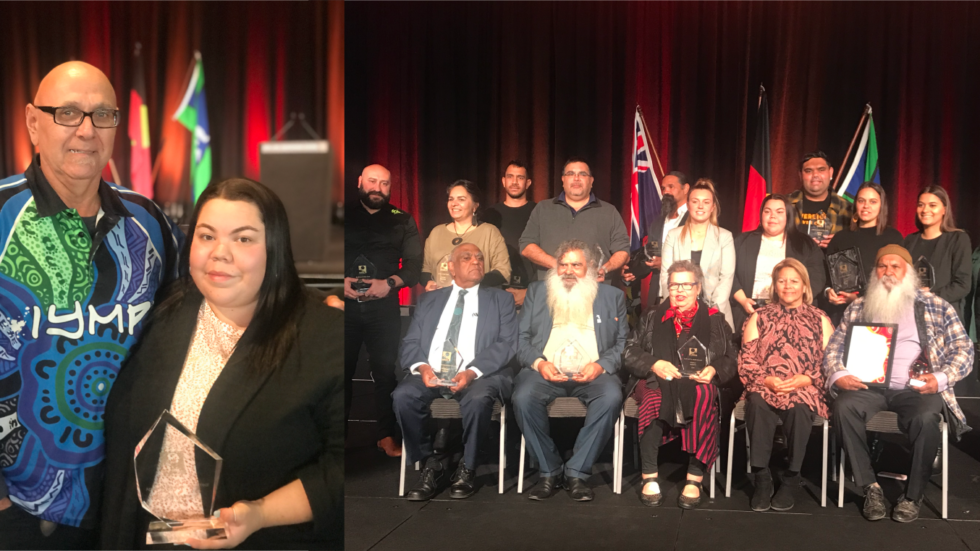 Meet our deadly IYMP Adelaide participant Shaylem Wilson who was awarded the Trainee of the year for the 2021 South Australia NAIDOC Awards. Last week our IYMP Adelaide Coordinator Kevin Coleman had the opportunity to see Shaylem receive this award at the NAIDOC AWARDS luncheon at the Adelaide Convention Centre.
Shaylem was an Administration Assistant at Tauondi Aboriginal College, and it was here she successfully completed a Certificate III in Business Administration as part of her Traineeship. Upon completion, she took up another traineeship at the Department of Defence and gained a Diploma in Project Management which Shaylem was nominated for the NAIDOC Trainee of The Year Award.
After successful completion of these traineeships, Shaylem decided she wanted to work in Aboriginal Education and took a short contract at the South Australian Aboriginal Education & Training Consultative Council (SAAETCC) as the Project Officer. During this period, she developed a passion for Aboriginal education and training and knew she wanted to continue to work in this field. During her time at Tauondi Aboriginal College and The Department of Defence, Kevin and his team supported Shaylem as an independent live-out participant, and Shaylem has continued to prove she is an excellent student with a great work ethic; qualities she gets from her parents.
Shaylem is now employed at the University of Adelaide and manages Wirltu Yarlu's Academic Mentoring Program, ensuring Aboriginal & Torres Strait Islander students are supported in their studies. Congratulations Shaylem from all the IYMP family on your deadly achievement, and for all the hard work you have put in to receive this accolade!