Ranko gets her Drivers License and finds employment in her community of Darnley Island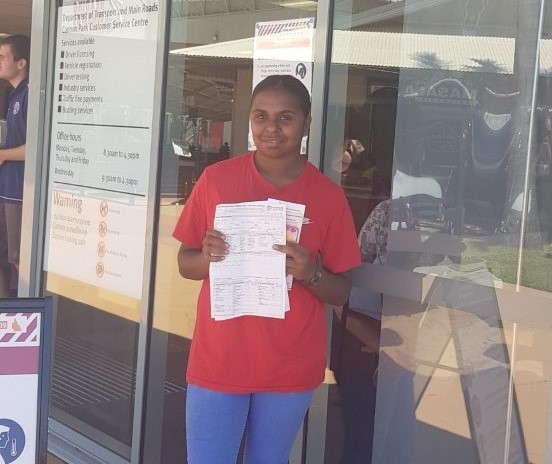 Meet our deadly IYMP Townsville participant Ranko Sam who has successfully completed her Provisional Driving Test last week here in Townsville.
Ranko began her IYMP journey in Townsville back in 2017 in order to gain the skills required to be able to work back home on Darnley Island in the Community Services and Child Care industry. During her time here in Townsville, Ranko has successfully completed a Certificate III, IV, and Diploma in Community Services and recently a Certificate III in Early Childhood and Education Care at the end of last year. Ranko has been incredibly successful in her studies and was able to complete her driving hours with the support of IYMP and the PCYC Braking the Cycle Program in Townsville.
We are all very proud of Ranko's hard work and achievements and we are proud to announce that Ranko has been offered employment back home on Darnley Island. Ranko has become a great role model for our IYMP site here in Townsville and the whole IYMP family would like to wish her all the best in her future endeavours!