Ra-Shaan is one step closer to completing an Apprenticeship in Diesel Fitting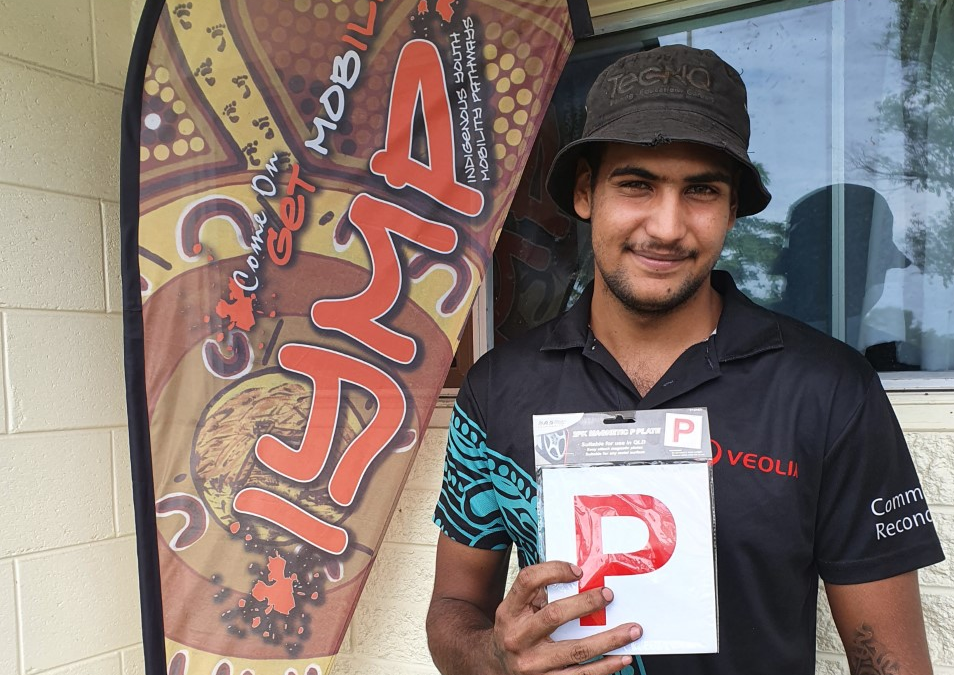 Meet our deadly IYMP Townsville participant Ra-Shaan Gibson who has successfully completed his Provisional Driving Test last week in Townsville.
Ra-Shaan started his journey with IYMP Townsville last year in January 2020. After leaving his community of Hopevale Ra-Shaan began studying his senior certificates with Tech NQ while residing at the NRL Cowboys House and has since transitioned into IYMP Townsville. Ra-Shaan is currently completing an Apprenticeship in Engineering – Mechanical Trade (Diesel Fitting) with local company Veolia in Townsville.
Having a driver's license is essential in Ra-Shaan's area of employment and is a big requirement within his Apprenticeship, so throughout last year and at the beginning of this year, IYMP supported Ra-Shaan with driving lessons through a local driving school in Townsville. After many driving lessons, Ra-Shaan's hard work has paid off and we are incredibly happy to announce that he now has his driver's license and is saving for his first car.
Since Ra-Shaan has been with IYMP, he has become a great role model for his community of Hopevale and for his peers at the NRL Cowboys house. Ra-Shaan often attends functions at the NRL Cowboys House as a guest speaker, and often speaks about his own journey as well as the opportunities and support he has had since being a part of IYMP. The whole IYMP family would like to congratulate Ra-Shaan on this milestone and wish him all the best in his future endeavours!