CareFlight taking action with IYMP through employment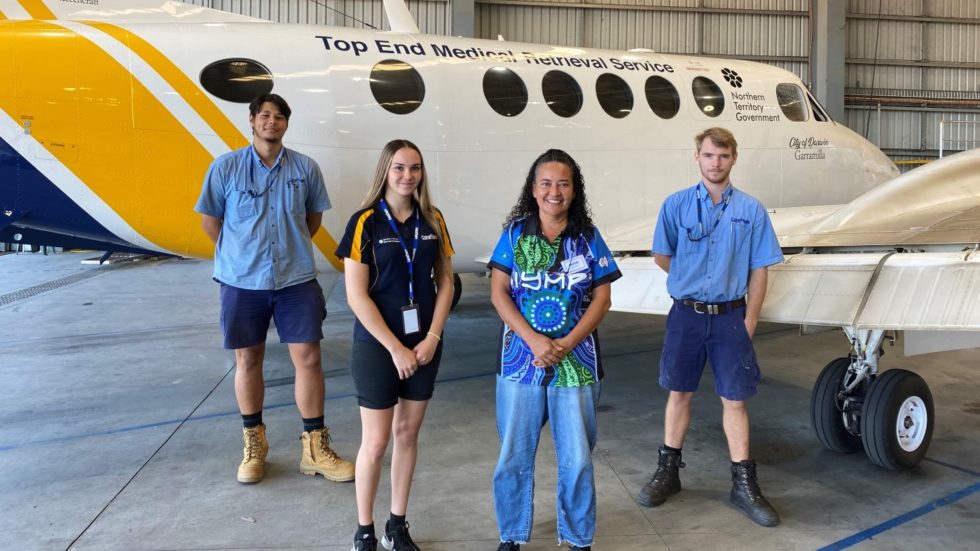 Our deadly IYMP Darwin Coordinator Kylie Rautoka shares her experience in supporting young Indigenous employees at CareFlight and beyond.
"Reconciliation is part of everything we do – not just one week… Reconciliation is about recognising that filling roles with Indigenous employees not only moves a workplace forward, but also families and the community as a whole."
Our IYMP Darwin team are currently supporting three CareFlight employees; Jordan, Justin and Tanesha. Jordan and Justin are in their first year of a four-year Engineering Apprenticeship and Tanesha has recently commenced her Administration Traineeship.
The whole IYMP family wishes Jordan, Justin and Tanesha all the best in their studies, and we would like to thank Kylie and her team for all of the deadly work they do for young First Nations peoples with IYMP and beyond. We also like to extend our thanks to CareFlight Top End for supporting our IYMP participants and taking action towards reconciliation.